Another cycling/camping holiday in the Netherlands comes to an end. Another splendid diet of applecake and waffles (for strength and stamina, obviously) makes way for the usual UK fayre.
Another realisation that Brits will never achieve what the Dutch have done with their fabulous cycle routes and their open-hearted acceptance and love of two wheeled travel.
Oh well, just sort out the photographs and prepare for a winter of pot-holed hell in our lanes and by-ways.
The Dutch island of Markem is everything that Birmingham isn't. I won't say any more. Except that it is peaceful, quiet, a contemplative space that occasionally has to fight off the rigours of a harsh winter, but still says come in, sit down, breathe a little, and believe that things can be different.
And maybe put up a shed.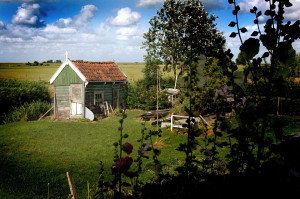 The Werfs are clutches of homesteads that are tightly grouped to keep out the worst of the winters, with narrow passageways weaving a path through the wooden houses.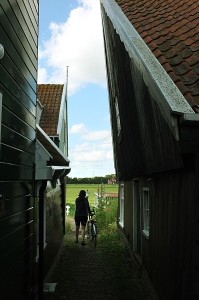 These pics were taken at Rozewerf, where I saw three other people in the space of forty minutes. A bit like a somewhat unpopular museum, but less crowded. Nice. Hollyhocks and a good breeze. A bit like Birmingham then…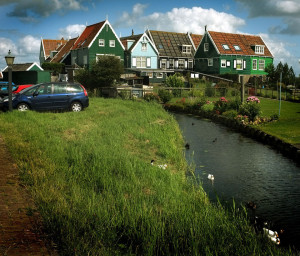 More Dutch pix from the mainland and islands can be found here
Did I mention the Oude Jenever??